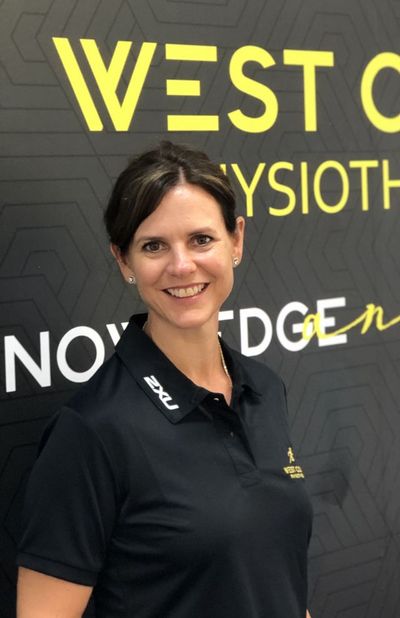 About Tania
Specialist Sports and Exercise Physiotherapist FACP (as awarded by the Australian College of Physiotherapists in 2016) BSc (Physiotherapy), MSports (Curtin) APAM
Tania Althorpe is a Specialist Sports and Exercise Physiotherapist, placed in the top 0.5% of Physiotherapists in Australia. Tania combines her extensive clinical experience and the best available research evidence to provide a practical approach to Sports Physiotherapy. She is passionate about keeping her clients engaged in all levels and type of activity, for physical and mental wellbeing and performance.
Her professional roles include
Physiotherapist at Western Australian Institute of Sport (WAIS) working with Olympic, National level and emerging athletes. She is the Head WAIS Physiotherapist for Hockey and is engaged as a member of their high performance team to develop hockey athletes to the National level. In this role, Tania works closely with coaches, strength and conditioning coaches and as part of a multidisciplinary team for elite athlete management.
Physiotherapist for Athletics Australia and WAIS Athletics. Tania works with ParaAthletes, able body and emerging athletes. She is travelling to the World Athletics Championships 2022 in Oregon, USA as part of the Australian team. She is passionate about helping develop injury resilience in athletes of all levels as they grow from a junior to adult athlete - elite or recreational.
Senior Lecturer at Curtin University in Perth, Western Australia on the Clinical Master of Physiotherapy, educating Physiotherapists to become titled Sports and Musculoskeletal Physiotherapists. Key lectures that Tania delivers include shoulder pain and instability, elbow, hip and groin, knee pain, muscle injuries, foot and ankle and the adolescent athlete.
Lectures nationally and internationally to Physiotherapists providing professional development and clinical expertise. Tania teaches 2-3 days courses on shoulder assessment, management and return to sport within Australia and internationally in China and Reunion Island
Treats a wide range of presentations and clients from junior to senior elite and active people.
Adolescent and developing athletes
Shoulder pain and instability
Knee pain and instability
Recovery from bone stress injuries
High-level rehabilitation to sport and activity
About Brett
Specialist Musculoskeletal Physiotherapist (as awarded by the Australian College of Physiotherapists in 2019) BSc (Physiotherapy), MManipTh (Curtin) APAM
Brett is a Specialist Musculoskeletal Physiotherapist, which is the highest level of clinical expertise attainable in the physiotherapy profession.
Brett's clinical roles include
Specialist in difficult and persistent spinal conditions using information for assessment and treatment based on the latest research and over 26 years of clinical experience. His expertise in providing a combined active approach and manual therapy, individualised for each of his clients, results in positive outcomes for those who have struggled to improve their quality of life with many other treatment approaches. Brett works closely with Perth's top Neurosurgeons for post operative spinal rehabilitation and return to activity.
Second opinions to assist in those cases that are proving difficult to treat. If you are suffering from ongoing issues that are not responding to your current treatment, he can offer assistance to your current Physiotherapist with written reports following a thorough assessment of the presenting complaint.
Overuse injuries for both the recreational athlete and adolescent athletes. It can be difficult for parents to know how to deal with the load requirements placed upon young kids and the appropriate management is essential for their ongoing participation in sport. Brett has worked with international and national level athletes and was the WA State School Boys football team physiotherapist for 10 years. He continues to work with a large group of developing athletes of all levels to manage through the growing phase of their physical development.
Senior Lecturer at Curtin University in Perth, Western Australia on the Clinical Master of Physiotherapy, educating Physiotherapists to become titled Sports and Musculoskeletal Physiotherapists.
Specialist Physiotherapy level treatment of
Low back pain
Headaches
Concussion
Dizzyness
Hip and knee pain
Brett is a strong advocate for and previously completed five years of the Ride for Youth charity, supporting youth mental health. He has also completed an Iron Man, Half Iron Man, Avon Descents and several adventure multi-sport events in addition to many years of football at WAFL and amateur levels.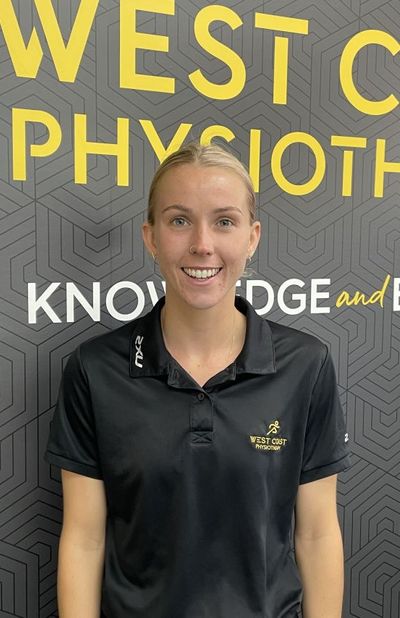 About Renee
B.Physiotherapy APAM
Renee is experienced in treating a range of musculoskeletal and post-operative conditions.
She has a keen interest in all things lower limb, including the lower back, hip, knee and ankle. This is informed by Renee's experiences as an elite level hockey athlete and exposure to an active rehabilitation approach as a WAIS athlete. Renee also enjoys treating women's and men's health conditions including incontinence, pelvic floor health and pregnancy related conditions.
Outside of work Renee was a previous WAIS hockey scholarship holder and has competed at elite levels in her sport representing Australia at an U23 level. She now remains active hitting the gym, Pilates classes and running. When not out and about she loves spending time with her fur baby, Frank the Sausage, and exploring a range of almond croissants across Perth.
Renee believes in a holistic approach to treatment, whether it be exercise based or hands on. She will work with you to derive goals, and set out a treatment plan specific to your needs to ensure you get back on your feet and kicking goals.
About Ralph
B.Physiotherapy / B. Exercise & Sport Science
Ralph graduated from the University of Notre Dame with a double degree in Physiotherapy and Exercise & Sport Science. Ralph is passionate about all things musculoskeletal and sports physiotherapy, and has worked exclusively in the private sector since graduating. Having experienced the frustrations of a back injury first hand, Ralph has developed a particular interest in treating spinal pain, as well as shoulder, hip and different sporting conditions. Ralph understands the importance of individualising treatment, whether it be through clinical exercise, strength & conditioning, or different hands on interventions, and the effect of injury on someone's physical limitations as well as emotional well-being.
Ralph has had experience across multiple sporting teams, including a head physiotherapist position at Coolbinia Football Club, which has helped to solidify his passion to work in a musculoskeletal and sports setting. Additionally, Ralph has sourced further training in dry needling and spinal manual therapy to complement his practice.
Outside of work, Ralph is an avid gym enthusiast, enjoys cycling the river loop, walking his golden retriever Poppy and trialling Perths finest burgers.